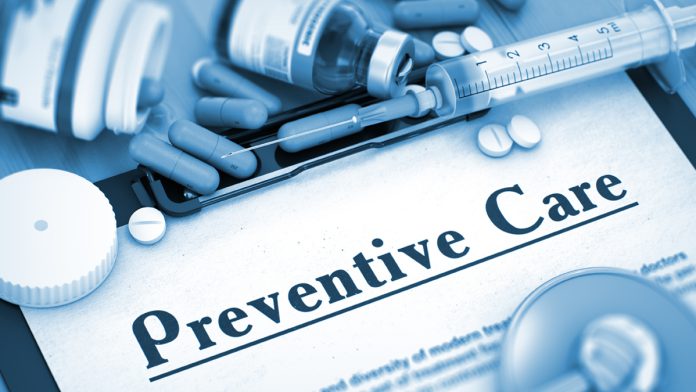 Healthcare in India has become one of therapidly growing sectors highlighting tremendous advances in terms of technology, revenue  and employment. It comprises of hospitals, clinical trial centers, medical device manufacturers, diagnostic centers, medical tourism, health insurance, etc. The Indian healthcare industry is expanding at a brisk pace. This is because of its improving coverage of essential services and raise in spending capacity both by the public as well as the private sector. According to a recent survey in 2013 by WHO, India's total expenditure on health per capita was 215 Int $.
History :
The roots of Indian healthcare is around 3500 years old marking the Ayurvedic practice of medicine. Healthcare is not just a sector that gives an economic boost to India, but actually gives identity, knowledge, and ancient practices which cause its development of it on firm grounds considering the main focus, not just on physical health, but also on mental and other aspects of health.
The sad part is, despite of looting it well for over two hundred years, the British left India in 1947 without any appropriate health check-up facilities. Before independence, healthcare in India was all about voluntary work and traditional methods of medications. This was used to cure diseases based on knowledge passed from one generation to the next. But the scenario changed drastically after independence as the government of India emphasized providing basic healthcare facilities. Due to financial restrictions, it was not possible for the government to complete the healthcare needs of all. The historic entry of private sector into this industry led to reduction in the gap between needs of the people and the supply.
Health care facilities and personnel increased substantially between the early 1950s and early 1980s. Then, came new insight into the field of medicine popularly known as telemedicine, the delivery of healthcare information across distances using telecom technology. In 2000, World Health Organization's Report ranked India's healthcare system at 112 out of 190 countries.
Advancements :
Now in 2015, the Indian healthcare market is worth 100 billion USD and is further going to expand up to 280 billion by 2020. With a magnificent compound annual growth rate of 22.9%. This significant increase is mainly due to the availability of a large pool of well-trained and knowledgeable healthcare professionals. As well as the cost of medical treatments. Which are one-tenth while compared to that of the US or Western Europe.
The Indian healthcare industry has emerged to be one of the top contenders among the affordable service players. Also, spending on healthcare is going to rise by 12% per annum. A recent study by the Department of Industrial Policy and Promotion (DIPP) indicated that hospitals and diagnostic centers were attracted. Foreign Direct Investment (FDI) was worth 3.14 billion USD between April 2000 to June 2015. The reason behind such tremendous growth is medical tourism in India. India is one of the top three medical tourism destinations in Asia. This is mainly due to the low cost of treatment, quality healthcare infrastructure, and availability of highly-skilled doctors. A steady increase in annual income, a growing elderly population, sedentary lifestyle, and excess of work pressure have become the drivers of all healthcare segments.
When it comes to the Indian pathology industry, an important aspect is the compound growth rate of 20% per annum. Over the last five years, we are achieving this due to accelerated advancements in technology driving more efficient as well as reliable results in increasing numbers.
Future Scope :
The Indian medical tourism industry is expected to reach 2 billion till the end of 2015 as currently it is pegged at nearly 1 billion USD per annum, growing at around 18 %. India is now among the top five emerging pharmaceutical markets in the world which is growing in double digits.
The majority of global players in healthcare are now diverting focus on setting benchmarks to compete with the Indian market on the FDI norms. In addition, changing demographics, disease profiles, and the shift to the increasing percentage of lifestyle diseases in the country. This is leading to an increase in spending on healthcare services.  This will definitely help in future prospects as preventive healthcare is in ever-increasing demand. Many of the renowned Indian pathology laboratories and diagnostic centers are now willing to expand globally with outsourcing contracts.
Around 70% of the Indian population lives in rural areas. Therefore there is a huge scope for fulfilling their needs, by providing healthcare services at affordable costs. This is similar to our mission.  " Serve to 50% of world's population, 50% of their diagnostic needs, at 50% of the costs."
The Government of India is now aiming to develop India as a global healthcare hub. Also, investment in healthcare infrastructure is set to rise, benefiting both 'hard' (hospitals) and 'soft' (R&D, education) infrastructure and most importantly the benefits of both trickling down to the consumers of healthcare services.